Debt in Your Past is Not Your Future
You're not alone. 1 in 3 Americans have had experience with debt collection.
According to survey of consumer views on debt conducted by the Consumer Financial Protection Bureau in 2015.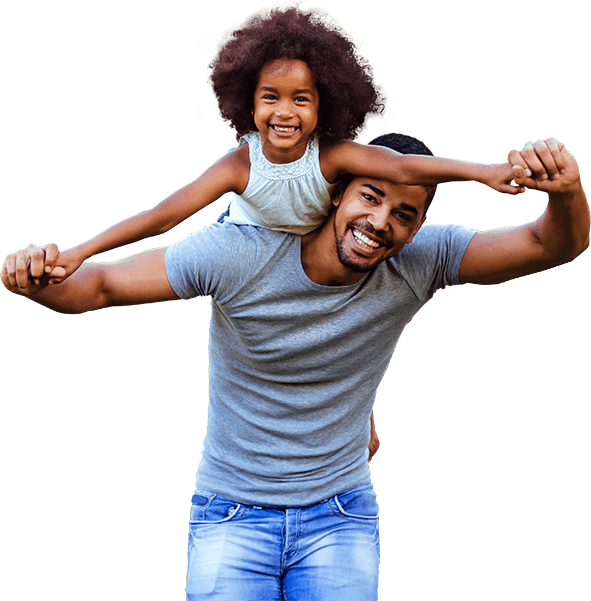 We're here to help.
Having a debt in collections is more common than you may realize. We're experts in this field, helping thousands of consumers each month resolve their obligations. Our goal is to make a potentially uncomfortable, discouraging process like debt collection as easy and encouraging as possible.
We'll work with you to customize a payment plan that fits into your budget.
Example amount owed: $2,645.43
$220

per month for

12

months

$110

per month for

24

months

$55

per month for

48

months

$881

per month for

3

months

$440

per month for

6

months
This is an example. Register to view your account on our online portal and see what a payment plan could look like for you.
Gain Financial Control and Confidence
We understand debt can be confusing. We understand you have unique circumstances. And we understand that you have goals for your future. We're here to help clear things up and make sure you feel empowered. We also have educational content to help you learn more about debt and credit.
What others are saying:
Amazing Help. I was confused and they took the time to discuss my options. i work in customer service as well and Anthonie [my rep] was gracious and patient.
- Kathryn
Answered all of my many questions, made me feel comfortable providing information, and was patient with me. Great!
- Melissa
It can be difficult when talking to collectors, but you all made it a pleasant experience. Professional and to-the-point, I got complete info and a no-nonsense approach. It was a great start to my Monday.
- Albert
I could not have asked for a better experience with a debt collection representative. A+
- Greg
Talked to me with respect, listened to the problem, and helped me solve it while being kind and patient.
- Joyce
You made the process easy for me to pay off my debt. Awesome job! Deserves five stars.
- Eugene
Helpful and made my humbling experience not so traumatic.
- Jeremy