Cincinnati, OH
The Queen City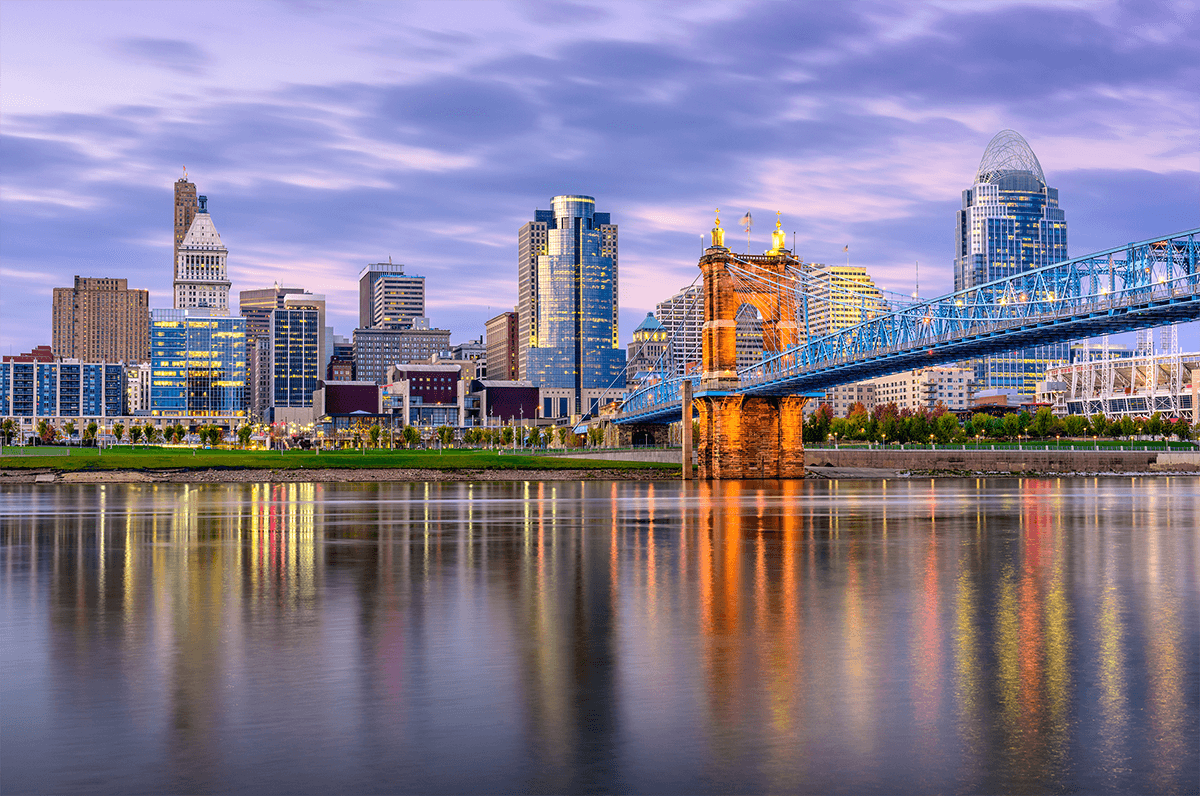 Northeastern Cincinnati is home to Resurgent's Enterprise IT Services (EITS) group. Our high functioning, long tenured team is challenged nearly every day as we create and nurture the world-class technology solutions to propel our company. Working closely with organizational leaders, we use brainpower and modern technology to solve business problems and advance initiatives to ensure our position as an industry leader. We employ people who are excited to build these complex solutions and enjoy the challenges that come along the way. Read below for more information about our team and our city.
Our Team
Business Intelligence & Analytics
Deep data analysis is at the core of everything we do, and opportunities emerge daily. BI and Analytics uses Microsoft on-prem and cloud technologies to deliver ML data models and visualization solutions, enabling our clients to make sound decisions from disparate data sources.
Software Engineering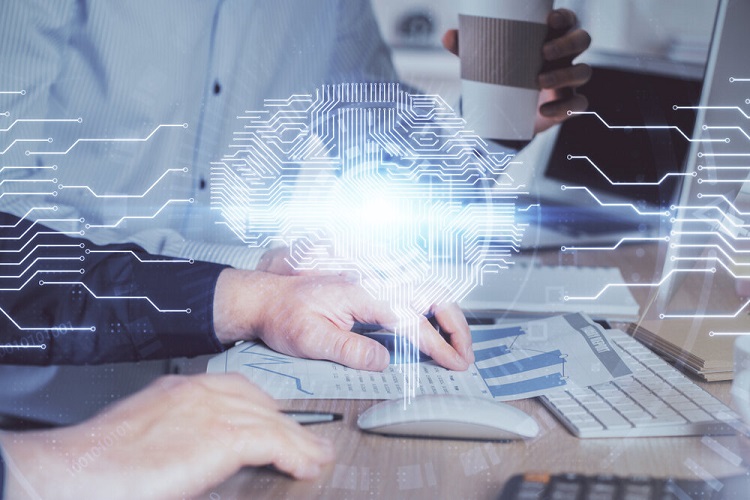 We believe in the agile approach to software development, delivering early and often for best business value. Each day, we're challenged to engineer innovative applications using modern technologies including: Angular, WebAPI, C#, ASP.NET, .NET CORE, and much more. We're especially excited to be building cloud-based solutions that leverage Microsoft Azure components, including: Event Grid, Service Fabric, Application Insights, ML Studio and Azure SQL.
Infrastructure & Security
The best analytics, most stable apps, and well protected data all start with a rock-solid platform. Our team builds large scale, multi-tenant solutions for our own multi-national enterprise, as well as for a wide variety of external clients.
Software Support & Operations
With multiple organizations and 200+ systems to support there is a lot to learn with a lot of responsibility. We support many critical systems in our organization, play a key role in keeping communication channels open with stakeholders and end users, and take pride in providing exceptional customer service.
Perks & Benefits
From financial security to health and personal growth, we invest in our employees to create a lasting relationship.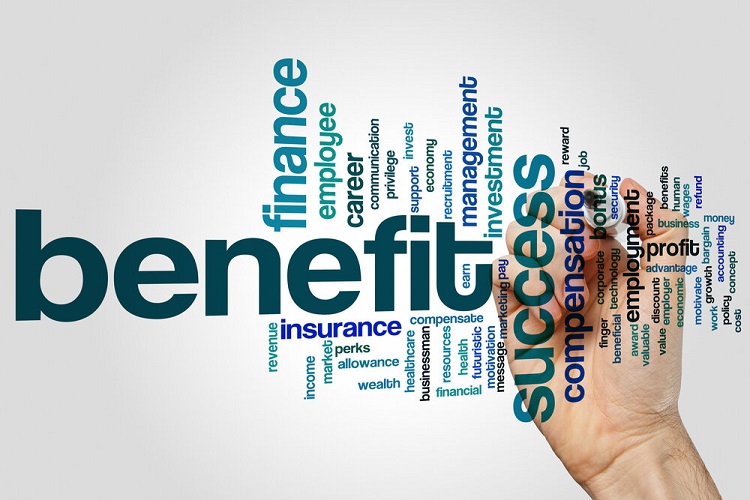 Financial
Competitive Compensation Plan - We foster a high-performance culture that rewards accountability, collaboration and innovation.
Tuition Reimbursement - We offer reimbursement for tuition and certification programs to support your ongoing learning and education.
Scholarship Program for Dependent Children - Each year we award a limited number of $1,000 merit-based scholarships to eligible dependents or children of employees.
Annual Merit Increases and Bonuses - We reward people annually for their work contributions in the form of merit increases AND bonuses!
401(k) Matching - We match up to 4.5% to help our employees invest in their retirement, annually.
Health & Wellness
Free On-Site Fitness - We provide a fitness room specifically for Resurgent EITS employees to workout for FREE!
Comprehensive Medical Benefits - We offer comprehensive medical, dental and vision coverage for you and your family. In addition, we also offer a Prescription Drug Program, Short-Term and Long-Term Disability, Supplemental Insurance, Parental Leave and Pet Insurance (so that your fur-children are covered too).
Employer Contributions to Health Savings Account (HSA) - We understand that medical costs can be expensive even with the best plans, so we offer a generous contribution into our employee's HSA accounts annually to remove some of the burden of those costs.
Convenient Telehealth Solutions - We provide Blue CareOnDemand to enable employees access to certified physicians 24/7 via phone computer or tablet for a reduced rate- all accessible from our on-site Telehealth room or from your own devices.
Lunch and Learns & On-Site Wellness Initiatives - We know that the health of our employees is essential, so we offer a variety of healthy lunch and learns to educate employees on steps they can take to develop and maintain healthy habits as well as sponsoring healthy activities such as walking challenges, yoga, tai chi, etc.
Work Life Balance
Generous Paid Time Off - we provide new employees with three weeks of paid time off and employees have the opportunity to accrue even more time as they gain tenure at the company.
Paid Holidays - We pay our employees for ten holidays in addition to our generous time off!
Flexible Scheduling - We understand that people have families and obligations that periodically come up outside of the office, so we allow the potential for flexible scheduling.
Additional Perks
Training and Development Opportunities - We invest in our employee's development by offering internal growth opportunities, training through Pluralsight, MSDN and conferences, professional memberships and certifications to name a few.
Community Involvement - We know that it feels good to do good so we offer a variety of opportunities for our employees to get involved in giving back to our local communities. (Community Action Committee)
Employee Discounts/Lunches and More - We provide a variety of employee discounts, company picnics and events, holiday parties, catered lunches, annual employee recognition weeks, leading edge technology, in-office massages, Peer2Peer Recognition & Rewards, and more!
Our City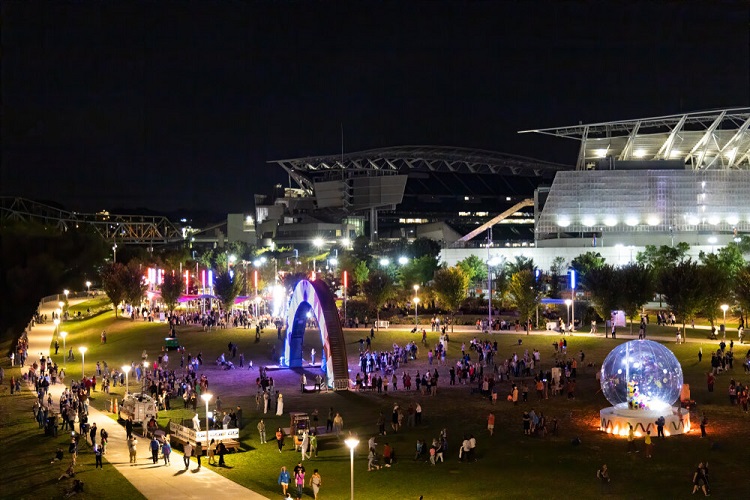 Known for their uniquely sweet and spicy chili, Cincinnati is a rich stew of history and modern interests. Cincinnati life is as varied as any big city in America. You can choose the bustling, thriving pace of downtown; the quiet, hilly suburbs, or one of a thousand variations. Residents in each of the more than 100 communities that make up Greater Cincinnati can explore the river views, the rich history, the community pride and the modern amenities.
Top Things to Do in Cincinnati
SCIENCE & HISTORY
Underground Railroad Freedom Center
Travel to the past to learn about how the banks of the Ohio river in Cincinnati marked the entry to freedom for escaping slaves during the Civil War. Learn more at www.freedomcenter.org
Cincinnati Zoo and Botanical Garden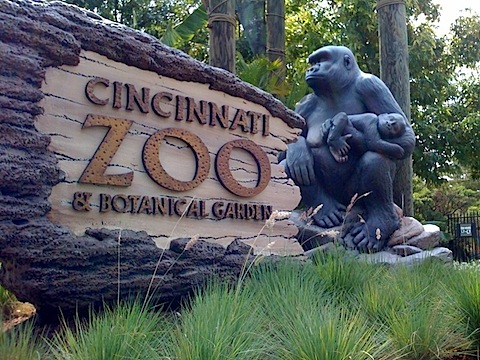 Spend a day of fun with the whole family visiting the Cincinnati Zoo and Botanical Garden- a National Historic Landmark due to its significant architecture throughout! Learn more at cincinnatizoo.org
Cincinnati Observatory
Peer through telescopes or take a historical tour of Mount Lookout! Learn more at www.cincinnatiobservatory.org
Cincinnati Museum Center
Housed in the Union Terminal, you will find both the Cincinnati History Museum and the Museum of Natural History and Science here! Learn more at www.cincymuseum.org
Purple People Bridge & Newport Aquarium
This large pedestrian bridge is located in downtown Cincinnati and connects to the Newport Aquarium! Learn more at www.purplepeoplebridge.com or www.newportaquarium.com
ART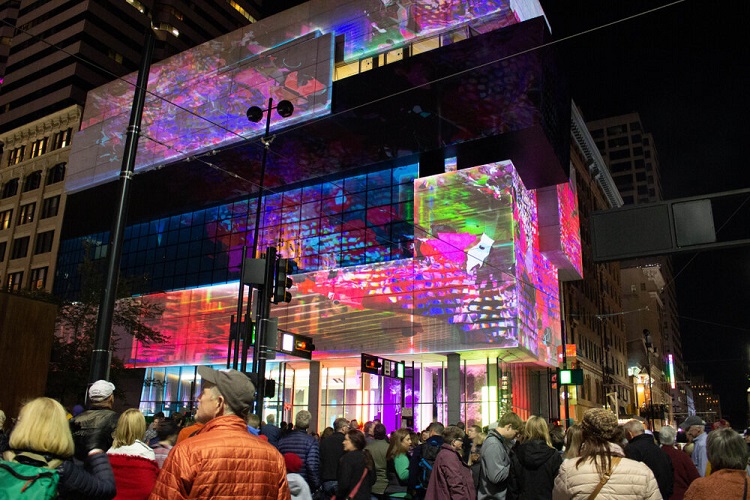 Cincinnati Art Museum
Immerse yourself in the Queen City's rich artistic heritage by viewing over 400 works of art at the Cincinnati Art Museum- free of charge! Learn more at www.cincinnatartmuseum.org
Contemporary Arts Center
Explore temporary exhibits of the world's leading edge art and the interactive UnMuseum for kids. Learn more at www.contemporaryartscenter.org
Taft Museum of Art
This renovated 1820's mansion is a National Historic Landmark that houses 700 works of art! Learn more at www.taftmuseum.org
Aronoff Center for the Arts
Whether you are interested in Broadway productions, the Ballet, Contemporary Dance Theater or Community Theater, the Aronoff Center has something perfect for you! Learn more at www.cincinnatiarts.org
SPORTS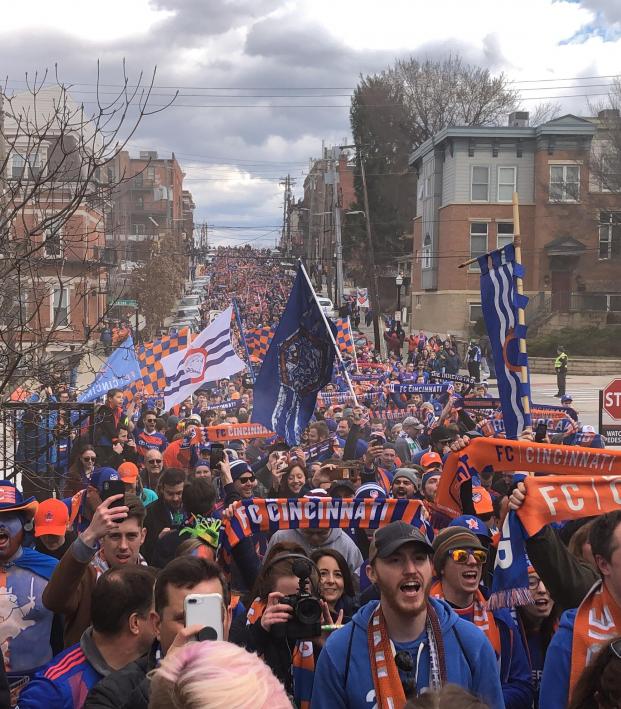 The Great American Ballpark
Enjoy peanuts, hotdogs and baseball at the home of the Cincinnati Reds. Learn more at www.mlb.com/reds
Paul Brown Stadium
Catch an NFL game at the home of Cincinnati's football team the Cincinnati Bengals. Learn more at www.bengals.com
TQL Stadium
Come see our newest Major League sports team, FC Cincinnati, compete for an MLS championship. Learn more at www.fccincinnati.com
AMUSEMENT
Kings Island
If your looking for a thrill or a fun day at the waterpark, just north of Cincinnati you will find Kings Island- an amusement park and waterpark that caters to the whole family. Learn more at www.visitkingsisland.com
SHOPPING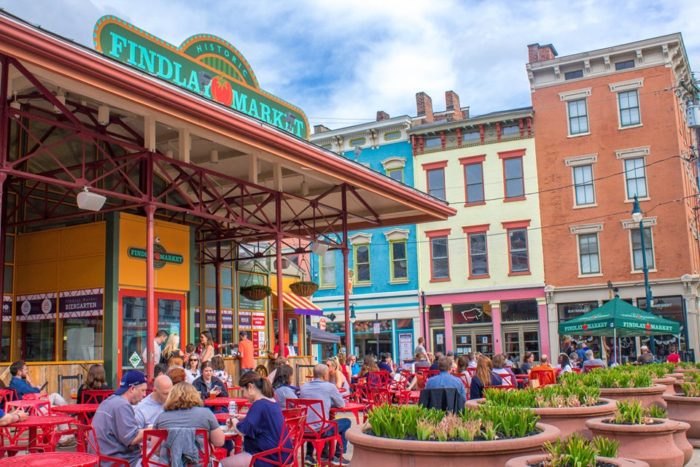 Findlay Market
Located in the historic downtown neighborhood called Over-the-Rhine, this public market houses crafts and fresh produce April – November and two dozen indoor merchants year round. Learn more at www.findlaymarket.org
Hyde Park Square
If you enjoy upscale shopping and dining, check out the unique shops and restaurants at Hyde Park Square (7 miles northeast of downtown). Learn more at www.hydeparksquare.org